BOOK REVIEW #66- HISTORY IS ALL YOU LEFT ME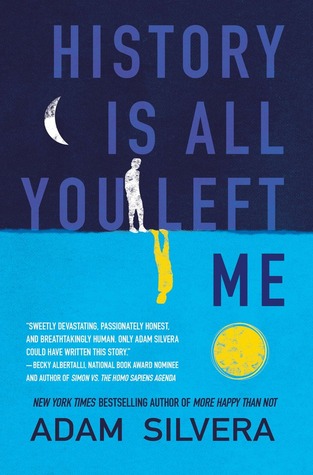 BLURB:
When Griffin's first love and ex-boyfriend, Theo, dies in a drowning accident, his universe implodes. Even though Theo had moved to California for college and started seeing Jackson, Griffin never doubted Theo would come back to him when the time was right. But now, the future he's been imagining for himself has gone far off course.

To make things worse, the only person who truly understands his heartache is Jackson. But no matter how much they open up to each other, Griffin's downward spiral continues. He's losing himself in his obsessive compulsions and destructive choices, and the secrets he's been keeping are tearing him apart.

If Griffin is ever to rebuild his future, he must first confront his history, every last heartbreaking piece in the puzzle of his life.
MY THOUGHTS:
NOPE. I won't say it. I don't want to say it. But…but…. DISAPPOINTMENT IS ALL YOU LEFT ME. There I said it. Unpopular opinion time. I was so disappointed that I could cry. No, scratch that. I'm actually crying. That's why I shouldn't have expected a lot. I was so excited to drown into the book, but now I just want to forget that I ever read this book.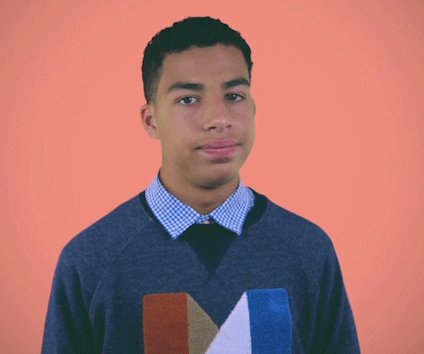 But that doesn't mean I didn't feel the pain that Griffin went through. For first few chapters, I couldn't do anything because I was shutting myself from the pain because my heart was brutally squished and my throat was constricted. And after some time what I felt is annoyance. I know their history was beautiful as fuck. But, it is grief to see Griffin. Clinging to him so hard that he forgets his own life and everything. Even though, I know losing someone you love is a very big deal. It brings the pain. And as we all know Pain demands to be felt.

"History isn't enough to keep something alive forever."
I can see a lot of improvement in the writing when compared to the masterpiece More happy than not. And I appreciate and admire Adam for that. Well, let's face it, I suck at improvement.

DISLIKES:

-- Characters are so screwed up. And their life was a mess. It made me realize, sometimes reality also sucks. Let me first talk about Griffin. He is full of shit. No offense Adam! He loves Theo dearly. I can see how happy he was when he was with Theo. But when some unfortunate events happened and revealed, he made some horrible decisions. I was like, "Shit, what the hell do you think you're doing Griffin?"

--Theo. Cheery character and always put a smile on everyone, was a selfish prat when it comes to life. He was so confused with his feelings for both Jackson and Griffin. And he has the nerve to ask Griffin to wait for him. WHAT THE ACTUAL FUCK DUDE?? I legit hated it when he shared something personal with Jackson which he actually shared with Griffin before. It was such a betrayal for Griffin and he was hurt when it was revealed. And I'm scared to think this really happens? God do people really do this??

-- Griffin's phase of losing a loved one was so sad to see.

-- Some people know a lot about a little, others know a little about a lot."

LIKES:

-- Wade, the only character I liked best. I just wanted happiness for him. And I'm glad he was. He was so understanding and supported Griffin.

-- Squad goal: Form a squad like them. Wade/Theo/Griffin.

-- Theo and Griffin's history was so adorable. Their love for star wars and Harry Potter was so relatable.

-- How he moved on from Theo! How he came to live his life!

Now it's time for me to forget this book and hoping that Adam's next book will not disappoint me.
MY RATING:
Troll