BOOK REVIEW #86 - A COURT OF MIST AND FURY
BLURB:
Feyre survived Amarantha's clutches to return to the Spring Court—but at a steep cost. Though she now has the powers of the High Fae, her heart remains human, and it can't forget the terrible deeds she performed to save Tamlin's people.

Nor has Feyre forgotten her bargain with Rhysand, High Lord of the feared Night Court. As Feyre navigates its dark web of politics, passion, and dazzling power, a greater evil looms—and she might be key to stopping it. But only if she can harness her harrowing gifts, heal her fractured soul, and decide how she wishes to shape her future—and the future of a world cleaved in two.

With more than a million copies sold of her beloved Throne of Glass series, Sarah J. Maas's masterful storytelling brings this second book in her seductive and action-packed series to new heights.
MY THOUGHTS: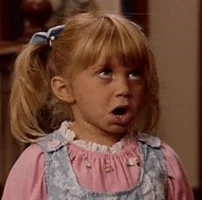 One word about the book: OVER-HYPED
Everyone pack up your things and come to my state to put some sense into me. Because no matter how much I tried I couldn't understand the hype surrounding this book AT ALL. I was not surprised. I didn't feel awestruck. To be honest, my heart didn't even flutter for Rhysand. Geeeeeez, try to accept it. Because I'm NOT going to change my opinion. I'm still trying to get why this book was much appreciated by almost everyone. I know I'm going to be like this since the first page. As always, don't try to get over excited over something. That just leads to the inevitable. Disappointment.
It's not like the story was dumb or the writing was dull. I liked the story enough and the writing was a little step ahead when it compared to A court of thorns and roses. Because I had worn out my eyes because of the detailed description at every turn in ACOTAR. Thank God, I wasn't info dumped on this one. But I would have liked it more if the Night Court was splayed(EVERY INTRICATE DETAIL) before me. To be honest, the story was average. Not enough to pour my heart over it. More than anything, I came to fall in love with Stars, Moon and Night Sky which I haven't had any time to even look at the sky before.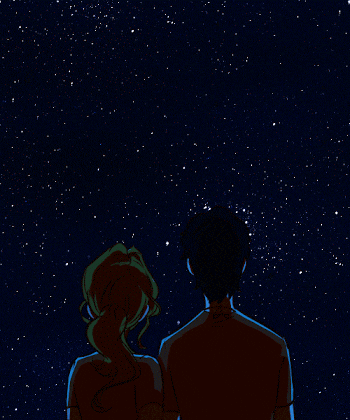 "To the stars who listen--and the dreams that are answered."
I'm starting with this amazingly heart-clenching wonderful quote. After finishing this book, I didn't feel anything. But I was moved by this quote. I don't know what it is, but my feelings are skyrocketing every time the line passes(which is happening almost every hour) through my mind and heart. It makes me happy. It makes me want to wish something. It gives me hope. I just want to carve this on something and keep that with me. Wherever I go. Forever.
When it comes to characters, I was so sad that I couldn't find anyone to whom I would give anything. Sure, I liked Mor's sense of humor, Cassian's obsession with himself, Azriel's respect for everyone and Amren's ruthlessness. I really want to know more about Amren. Even the Oh-so-mighty-high-lord was shuddering when it comes to Amren's wrath.
Tamlin is a very complex character. All he did was for his love. Too much love turned to poison. That is all, he did. Love. And then everyone was like "GO TO HELL TAMLIN", "I'M GOING TO KILL YOU TAMLIN". Just because I'm siding with him, DOESN'T mean what he did to Feyre right. Because it is not. He did it because of the instinct. Maybe he doesn't deserve Feyre. Maybe Feyre doesn't deserve him. But don't judge him. I liked Cassian enough. But not a single character managed to open the door of my heart and stays inside.
" Rhysand is interesting
Rhysand is gorgeous
Rhysand is flawless."
Everyone is afraid of him.

Charming, cunning and wicked.

A horrible life.

Gorgeous and sexy body.

His love is so deep-you-didn't-know-what-to-do.

Changed completely when someone enters his life.
Trust me. I have seen ENOUGH characters to say that I didn't feel or see any special in him. It was really fun to be around with him. His banters with Feyre were amusing. Their innuendos were sometimes over the board that made me(EVEN) cringe. Other times, I guffawed at it. I really appreciate what he did to Feyre. He made her feel ALIVE as she was a living zombie when she was in the hands of Oh-you're-so-mean guy. I liked his love for his people, country. But everything stays there. No heart-skipped-a-beat moment. Not, you're-killing-me-with-your-existence. Not I-will-sell-my-soul-for-you love.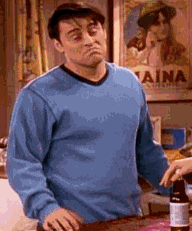 I want a war. I want a bloodshed(Until nothing happens to some characters, I may be picky). This confession will make everyone go ballistic over me. But I don't mind it. The concept of the-world-came-from-the-cauldron is interesting. But that doesn't stop me from remembering *cough* Percy's obsession *cough* with thickness of cauldrons *cough*
I really like to read the stories of soulmates and all. But I really felt annoyed when someone was meant to be a mate for someone and they didn't even see before. *rolling my eyes* SPOILER: When Lucien found out about his mate. I was really angry. Her mate was just made into a fae. She didn't even get a chance to accustom with her new body. Before that, she has a mate. I really hate it.
I was expecting a heart-breaking cliffhanger. But........ This is how I felt.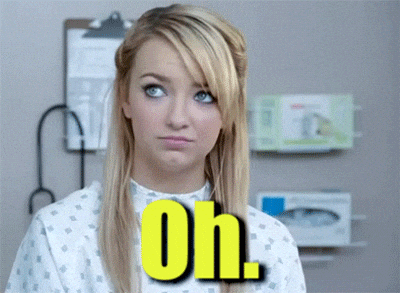 So, that's all guys. My likes and dislikes of the book. It is an okay read for me. But I REALLY THANK SJM FOR THAT BRILLIANT QUOTE.
MY RATING:
Acceptable