BOOK REVIEW #87 - A GATHERING OF SHADOWS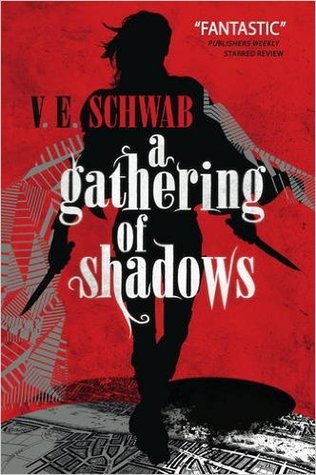 BLURB:
Four months have passed since the shadow stone fell into Kell's possession. Four months since his path crossed with Delilah Bard. Four months since Rhy was wounded and the Dane twins fell, and the stone was cast with Holland's dying body through the rift, and into Black London.

In many ways, things have almost returned to normal, though Rhy is more sober, and Kell is now plagued by his guilt. Restless, and having given up smuggling, Kell is visited by dreams of ominous magical events, waking only to think of Lila, who disappeared from the docks like she always meant to do. As Red London finalizes preparations for the Element Games—an extravagant international competition of magic, meant to entertain and keep healthy the ties between neighboring countries—a certain pirate ship draws closer, carrying old friends back into port.

But while Red London is caught up in the pageantry and thrills of the Games, another London is coming back to life, and those who were thought to be forever gone have returned. After all, a shadow that was gone in the night reappears in the morning, and so it seems Black London has risen again—meaning that another London must fall.
MY THOUGHTS:
It's time for an UNPOPULAR OPINION. I'm really devastated to say this, but I can't help it. My hope for this series is
thoroughly swept away. Am I doomed to not like this? At least the first book mentally exhausted me. But this one, I don't know what I'm feeling even now.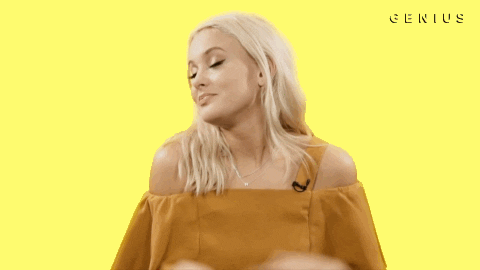 I'm definitely not going to blame the writing or the plot. Because both is bloody brilliant. But somehow I lost the connection. The characters didn't speak with me. They fell flat for me. They only evoked two emotions when I read this chunk of the book. One, when you-know-who became the King. I totally forgot him when I first read. But the surprise when he suddenly appeared out of nowhere hit me home. I'm screaming my head off. Two, I feel really sorry for Kell. God, he is so sweet and all. But the freedom he craves seems to play with him. Making him a corpse. How he hates to be a precious puppet to show off! No matter how hard he wants to run, he couldn't and wouldn't do it. Because he loves home and Rhy.
"I gave him my life, but you cannot ask me to stop living."
The characters are obsessed with Trouble and stalk it. But that fucking trouble is so much in love with poor Kell. And playing with his mind and giving him a hell. I already told you about his situation. Do I need to be afraid? Is something going to happen to Kell? God, I hope not. I loved Lila ONCE. But now I can see how she evolved to being a pain in the ass. She is reckless. She is stubborn. She is fucking crazy. Why couldn't she just listen when someone advised her? She is not arrogant. But she likes to do whatever the hell she wants if only she could feel the danger in it. So what if someone said, "You're something." Sure, there are a lot of ways to find it. But what she did was annoying as hell. My love for her evaporated the moment she joined The Essen Tasch.
The world that was beautifully crafted before has little to do in this book. Instead there is a game to look for. At least, that was I thought. I hoped that the competition is something everyone from seven hells would love to see. But it was so simple that made me leave a frustrated sigh. I expected a bloodshed. Element war. What can I do? When a duel between wizards broke, my mind automatically hungers for more action. And the ending reminded me of Heir of Fire.
Few moments I really enjoyed:
The moment when Kell came to know that Lila was in his city.

Alucard teaching Lila. He is one good damn teacher. But his lessons were so hard to keep up with.

The bond(not the literal) between Kell and Rhy. How they care for each other! #brothergoals
Overall, the only thing that the book persuades me is to read the next book. Nothing AT ALL.