BOOK REVIEW #88 - UNFILTERED
BLURB:
In this groundbreaking debut essay collection, featuring never-before-seen photos, actress Lily Collins—star of Mortal Instruments and the upcoming Rules Don't Apply—is opening a poignant, honest conversation about the things young women struggle with: body image, self-confidence, relationships, family, dating, and so much more.

For the first time ever, Lily shares her life and her own deepest secrets, underlining that every single one of us experiences pain and heartbreak. We all understand what it's like to live in the light and in the dark. For Lily, it's about making it through to the other side, where you love what you see in the mirror and where you embrace yourself just as you are. She's learned that all it takes is one person standing up and saying something for everyone else to realize they're not alone.

By turns hilarious and heartbreaking, Lily's honest voice will inspire you to be who you are and say what you feel. It's time to claim your voice! It's time to live your life unfiltered.
MY THOUGHTS:
I don't even know her before her role in The Mortal Instruments. When I was obsessed with the shadow hunters world, I found that there was a movie adaptation. So I finally pluck up my courage to see the movie. And I was infatuated with Lily #girlcrush. She is so cute and I really liked her. And after some time I watched Love Rosie for Sam. That's when I started to like her more. So when I heard she was writing a book. Of course, I need to read it. So here we are!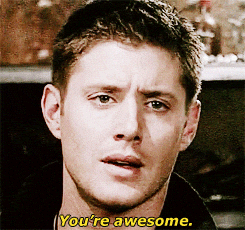 "The quirky things that make you different are what make you beautiful."
This is what I would say IF I got a chance to meet her. She is what everyone wants to be. Bold and beautiful. Giving your voice is so important. You must love yourself first. Accept who you really are and embrace it. She taught a lot of lessons through her life experience. To be so open would make you vulnerable at times. But she made it. To teach someone.
Sure, we both think in the same way. Our opinions are almost the same. But what she really made me is TO LOVE MYSELF. And I really thank her for that.
And now I'm waiting for another person to write about her life experiences.

*pointedly looking at EMMA WATSON*
MY RATING:
Acceptable