BOOK REVIEW #92 - CROOKED KINGDOM
BLURB:
The hotly-anticipated sequel to the Carnegie Medal 2017 nominated SIX OF CROWS, this is GAME OF THRONES meets OCEAN'S ELEVEN in a fantasy epic from the number 1 NEW YORK TIMES bestselling author Leigh Bardugo.
Welcome to the world of the Grisha.
After pulling off a seemingly impossible heist in the notorious Ice Court, criminal prodigy Kaz Brekker feels unstoppable. But life is about to take a dangerous turn - and with friends who are among the deadliest outcasts in Ketterdam city, Kaz is going to need more than luck to survive in this unforgiving underworld.
As gripping, sweeping and memorable as the Grisha trilogy - SHADOW AND BONE, SIEGE AND STORM and RUIN AND RISING - this novel is perfect for fans of Laini Taylor, Kristin Cashore and GAME OF THRONES.
MY THOUGHTS:
SPOILERS AHEAD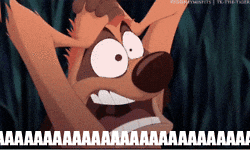 "When you can't beat the odds, change the game."
I have mixed feelings about this book. At times, I was bored. At times, I was excited. At times, I convinced myself that this book is worth. Last 100 pages of the book became chaos and I loved it so much. I'm

still reeling myself from the impact

.
My love for the crew just started its way to the door of my heart. But soon some real shit happened that pulled the love and squashed it with the help of a juicer.

My heart was ridiculously broken

. Sure, if there is a justice or need for the death, I would've accepted it. BUT THIS IS NOT FAIR. NOPE. I COULDN'T JUST ACCEPT THE FACT THAT MATTHIAS DIED. JUST LIKE THAT. The thought that every member could get their way out even from the hell was carved in my mind. But then the reality hit me like from nowhere. And I'm gasping for air. I. JUST. CAN'T
As I already told, for some chunk pages of the book I felt bored. I even had the thought: "Should I just stop it?" But I pushed myself to read. My brain doesn't analyze the plans they strategized. I like to see the ACTION. The way they're implementing their plans is what made me excited. Because when they planned, all I felt was Confusion. No matter how many books I read(even in future), I couldn't and wouldn't find a character as BRILLIANT as Kaz. His mind was always working and the cogs working could be heard if you listened closely. I can literally see his scheming face. Shit,

HE KNOWS EVERYTHING!
"Suffering is like anything else. Live with it long enough, you learn to like the taste."
Seeing the characters from Grisha Trilogy, I was thrown back to their time. But at the same time, I can't stop myself from laughing when Inej sends her prayers to Sankta Alina. This is too much. When it comes to Kaz and Inej, they're beautiful OTP. They haven't told their real feelings at all. But still, we can see through it. *sigh*
"I would come for you. And if I couldn't walk, I'd crawl to you, and no matter how broken we were, we'd fight our way together-knives drawn, pistols blazing. Because that's what we do. We never stop fighting."
JESPER. MY FAVORITE CHARACTER. JOKESTAR. I love him so much. He always brings a smile to my face even when he was in the knee-deep shit. So, of course, I fangirled every time he flirts with Wylan. It's real cute when Wylan was blushing. It is adorable when you are surrounded by street thugs who wouldn't show their real feelings. I SHIP THIS SHIP SO MUCH!
NINA+MATTHIAS=TITANIC. Nina deserves better. Matthias deserves better. I liked him for his loyalty and bravery. But the sudden death of him completely shook me. This is not so fair.
*throwing punches at the wall*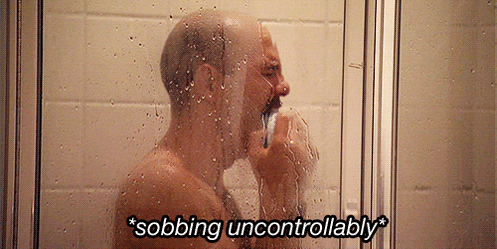 I'M NOT OKAY AND I WILL NEVER BE.
I'M NOT OKAY AND I WILL NEVER BE.
I'M NOT OKAY AND I WILL NEVER BE.
I'M NOT OKAY AND I WILL NEVER BE.
I'M NOT OKAY AND I WILL NEVER BE.
I'M NOT OKAY AND I WILL NEVER BE.
I'M NOT OKAY AND I WILL NEVER BE.
I'M NOT OKAY AND I WILL NEVER BE.
I'm going to stop RIGHT HERE.